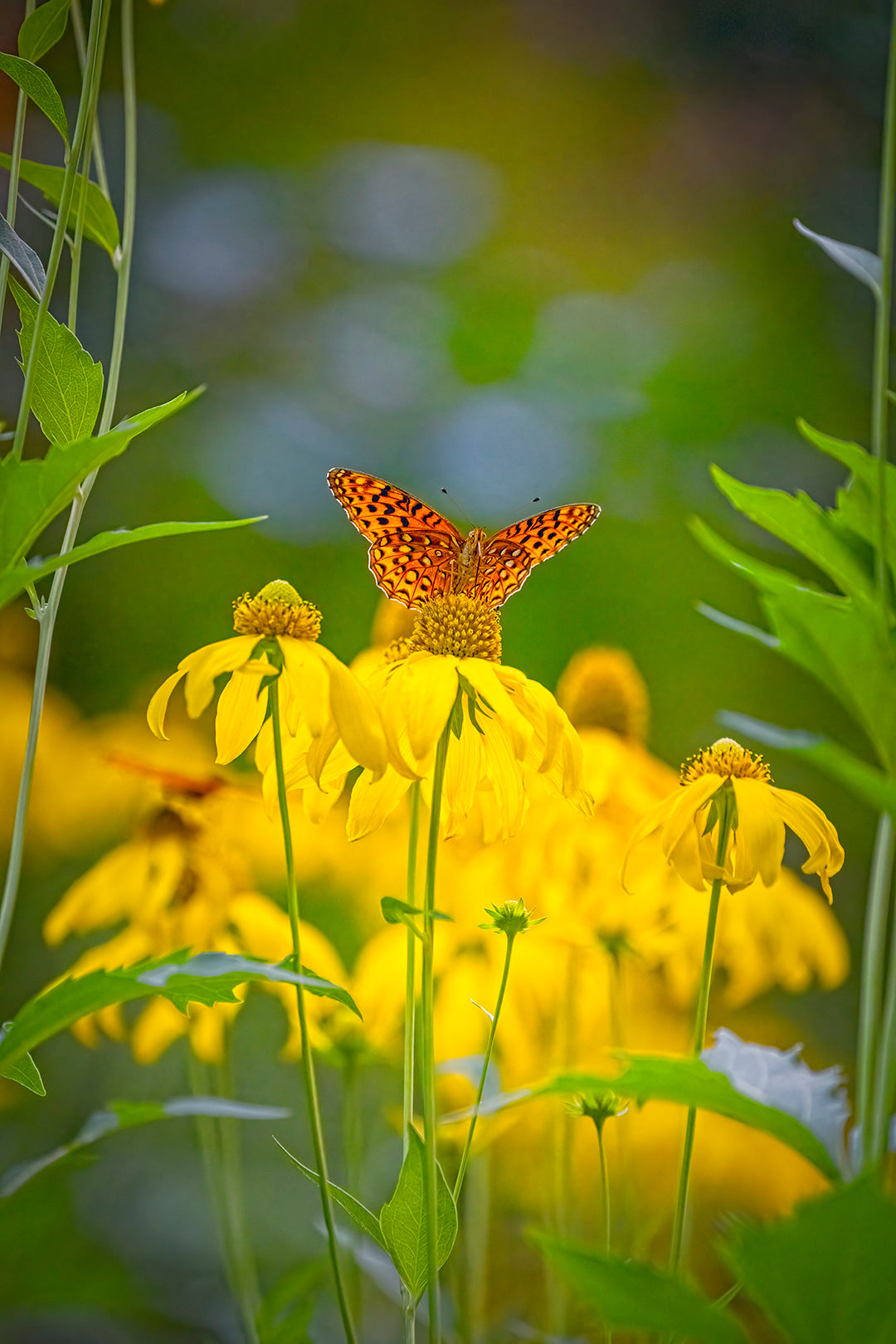 Peak Butterfly

LIMITED EDITION
---
All throughout the southwest there is an dizzying array of wildlife. Top of the list are insects for their sheer volume and diversity.

In between Sedona and Flagstaff, AZ is an oasis of butterflies. One day while hiking along a river I stumbled into this small cluster of recently bloomed flowers. These flowers were covered with insects of all persuasions.
This butterfly happened to be at the right place, perched at the right angle, in the right light, for the right amount of time for this shot to be captured with a 400mm lens.
The name for this work is Peak Butterfly because I just don't know how a better composition could come together in the wild.
Dimension length is for the longest edge.
Regular price
Current Price:
$1,750.00
Save $-1,750.00
/